About Holy Spirit's Music Program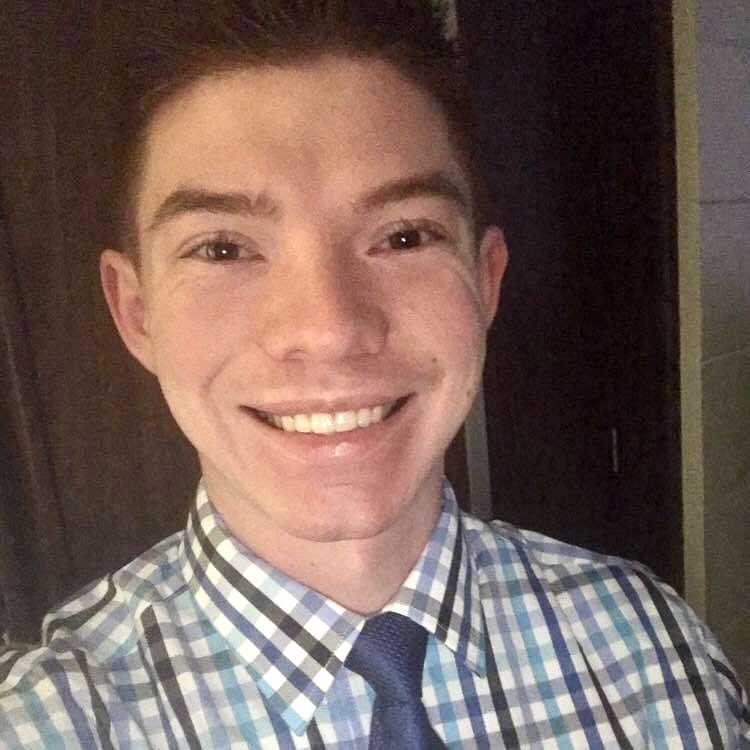 Justin Hurst | Director of Music
Justin Hurst spent ten years as an apprentice organist at the Cathedral of the Immaculate Conception from the ages of 12-22. As an aspiring church musician, he was mentored by Mr. Stephen Obarski, Dr. Mario Pearson, and Sr. Claudette Schiratti. After two years as the Director of Music for St. Gabriel's Catholic Church in Kansas City, he was appointed the new Director of Music at Holy Spirit. He is also a student at the University of Central Missouri studying chemistry on a pre-medicine track.
Organists & Accompanists:
Justin Hurst, principal organist
Geri Watts, staff accompanist
---
ADDITIONAL CANTORS ARE NEEDED!
Holy Spirit Music Ministry is in need of recruiting 3-4 new cantors for this ministry. We especially invite any college students who are interested. More information about cantoring is below under "Mission Statement & Information", for any questions please contact Justin.
---
Mission Statement & Information:
The primary focus of Holy Spirit's music program is to enrich the Eucharistic liturgy by uplifting hearts and minds through the Church's vast expanse of music, by the singing of hymns and responses. There are several music ensembles that lead music for our Eucharistic celebrations. These ensembles frequently combine for special feasts, music concerts, and Holy Days. Below is a list and description of all the music program opportunities.
All are invited to join an area of music ministry! At Holy Spirit we have these current opportunities:
Cantor Program

 

– 

Women and men of high school age and older are invited to participate in the cantor ministry. Cantors are scheduled an average of one or two times each month based on availability. An audition with the music director is requested.
Holy Spirit Parish Choir –

 Holy Spirit Parish Choir sings weekly on Sundays at 10:30 am Mass throughout the year, occasionally at the 8:30 am Mass, and for special parish liturgies. The choir takes the months of June & July off. New members are always welcome AND needed! The ability to read music is a plus but is not required! Practices are held on Thursdays in the sanctuary from 7-8 pm. Our first practice for the 2022-2023 season is August 18; we hope to welcome new faces at our next rehearsal!
"Celebration" Choir –

For those whose schedule doesn't allow for regular choir involvement, the opportunity to sing with the choir for Christmas Eve, Holy Week/Easter Triduum, or both, could be a good fit! Contact the music director for more information about this option.
Powers of Heaven Choir –

This choir is open to children from the 3rd to 7th grades. They sing for the beginning and end of the school year Masses, the Christmas Play during Advent, and the 5:30 pm Mass on Christmas Eve. To get your child involved, please contact the director of music.
Accompanists –

Pianists and organists are invited to play for our liturgies as their schedule allows. An audition is requested.
Instrumentalists –

Instrumentalists are invited to play during the liturgy as their schedule allows, especially for Christmas, the Easter Triduum, and Easter Sunday. An audition is requested.
Contact the director of music if you are interested in participating in the music ministry, or for more information about the music program at Holy Spirit.
Please consider supporting Holy Spirit's Music Program!
Send your gift to:
Holy Spirit Catholic Church
1800 SW State Route 150
Lee's Summit, MO 64082
Please indicate "Music Ministry Gift/Donation" in the memo line.