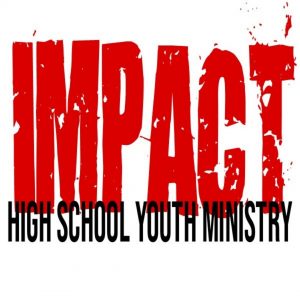 IMPACT is the high school community at Holy Spirit. We're dedicated to providing a place for teens to connect with God and other students.
IMPACT Nights are a combination of hanging out with friends and growing closer to God. These are Sunday nights, weekly, from 6:00-8:00. IMPACT Nights begin each year in September and run through April.
IMPACT Service brings us closer to God is serving those in need in our community
IMPACT Events increase community in Christ through fun! We schedule regional and national events, lock-ins, and local activities designed to make new friends and deepen existing friendships.
IMPACT has activities year-round, with gatherings Sunday nights throughout the school year, and have weekly events during the summer. Though, what we do is not who we are. IMPACT is an identity. It is a community that lives and breathes far beyond the Sunday meetings at Holy Spirit. We go out and live as followers of Jesus, embracing our Culture and the Catholic Church. Together we go to youth conferences, lock-ins, and Worlds of Fun; we have IMPACT Nights, we pray, we go to Mass, we eat, and we laugh a lot too.